Instructies voor het stoppen van een kalender-abonnement
When you no longer want to receive up to date sport fixtures, you can remove your calendar subscription.
iPhone
Go to the settings on your main screen.
Choose Mail, Contacts, Calendars
Select Subscribed Calendars
Find the calendar you're subscribed to and select it. Choose for deletion and confirm.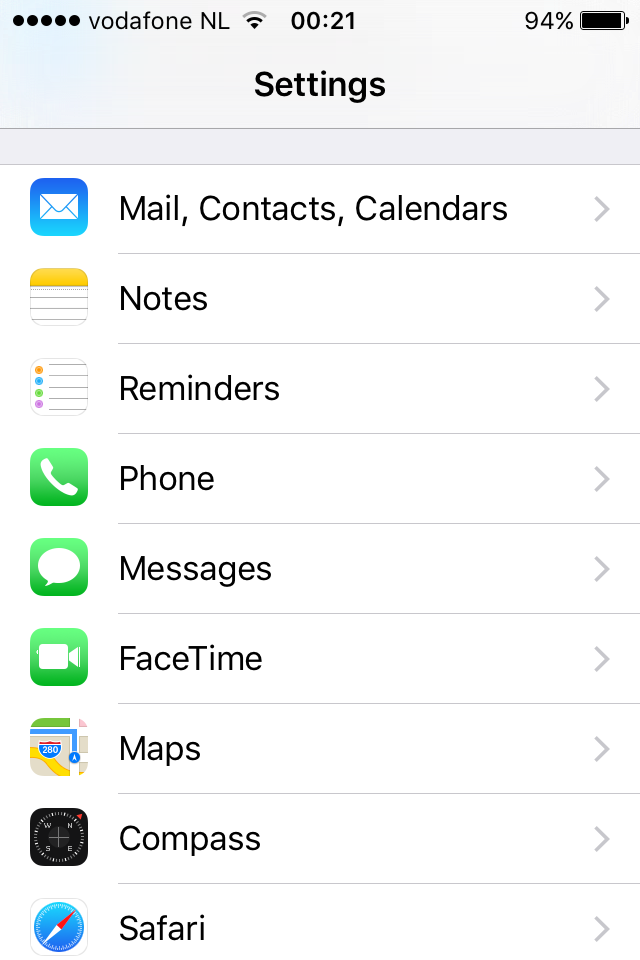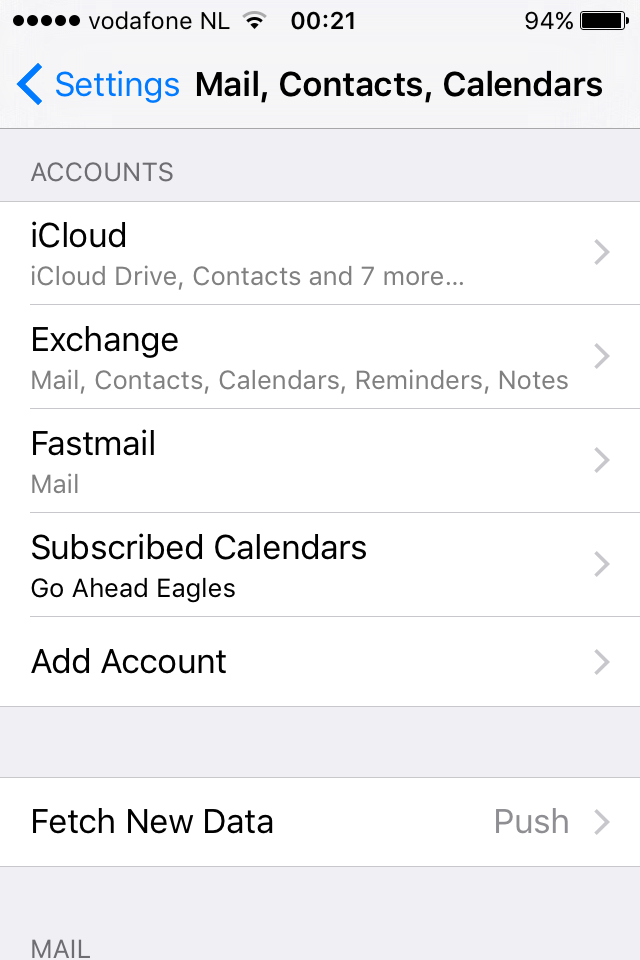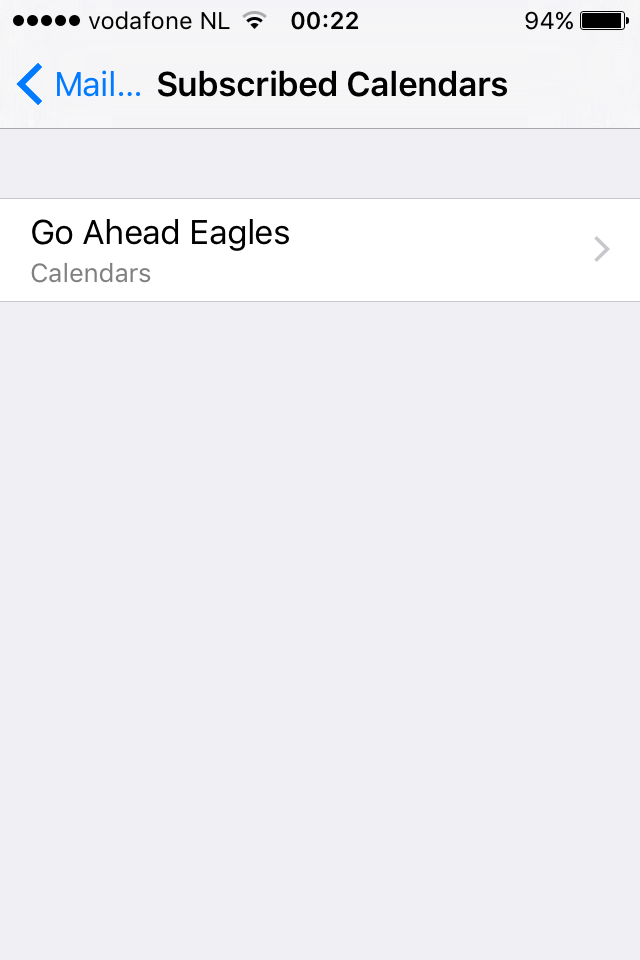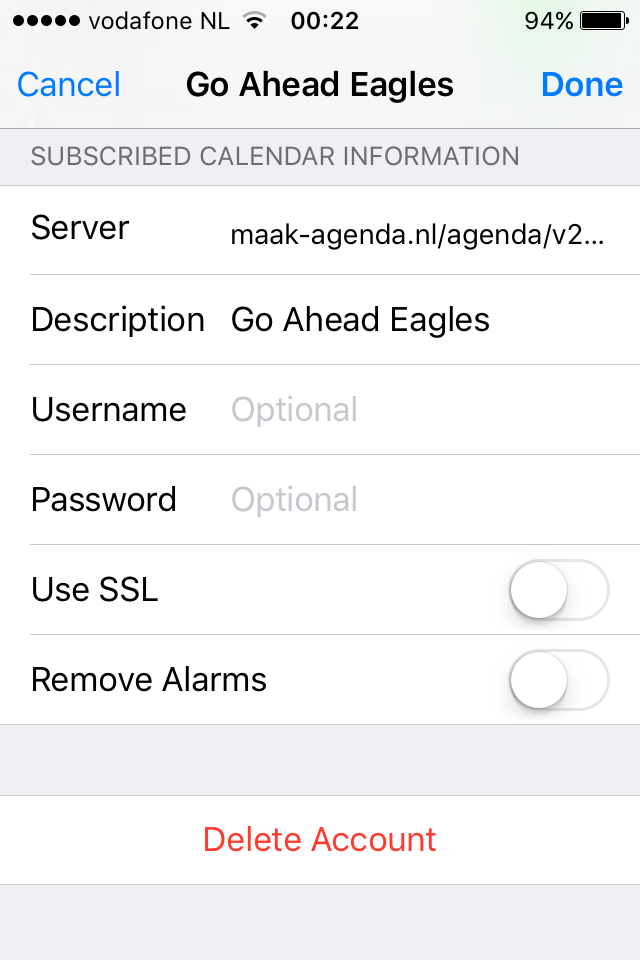 Google Calendar
Visit the desktop version of Google Calendar
Find the panel "Other calendars" in the left hand sidebar
Hover the calendar you want to disable, a cross should appear
Click the cross to unsubscribe